HI,
here a small guide for do a complete run each day. (good for new players)
first of all take here 60 min exp boost.just talk to complete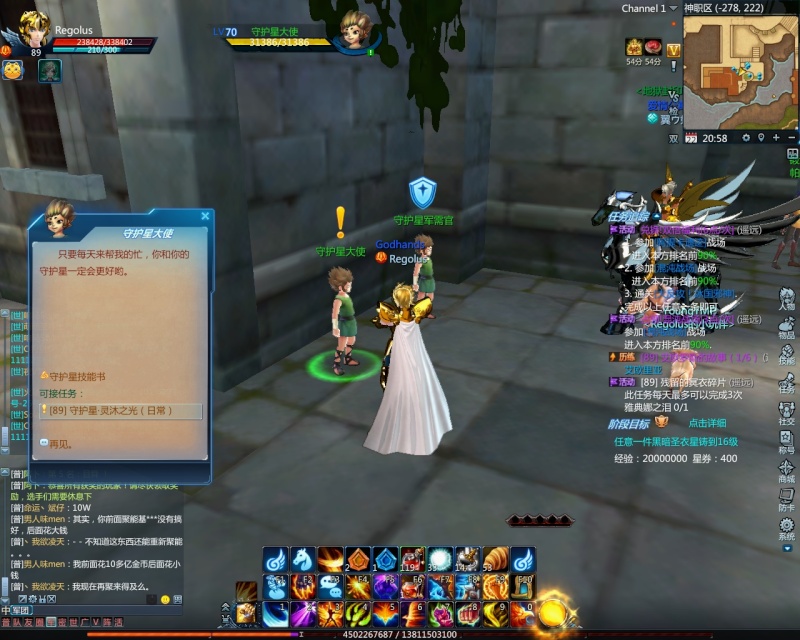 10x this item to complete.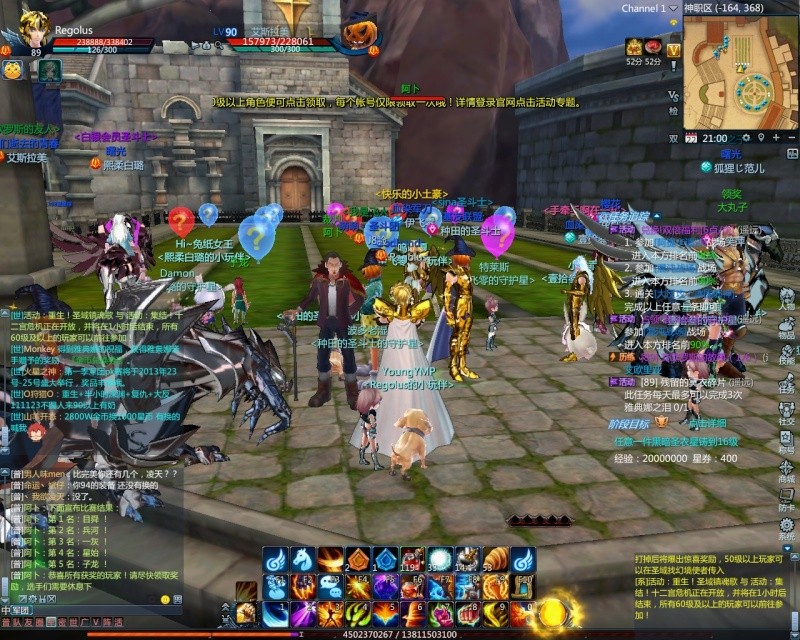 complete the kid run, need 2 min. all easy for now
buy this 2 items 1 time each day (lv 80+) for update pearlchain
take the treasure quest (3 each day) this give to you green star for mall,different way to complete.ask guild for each problem with this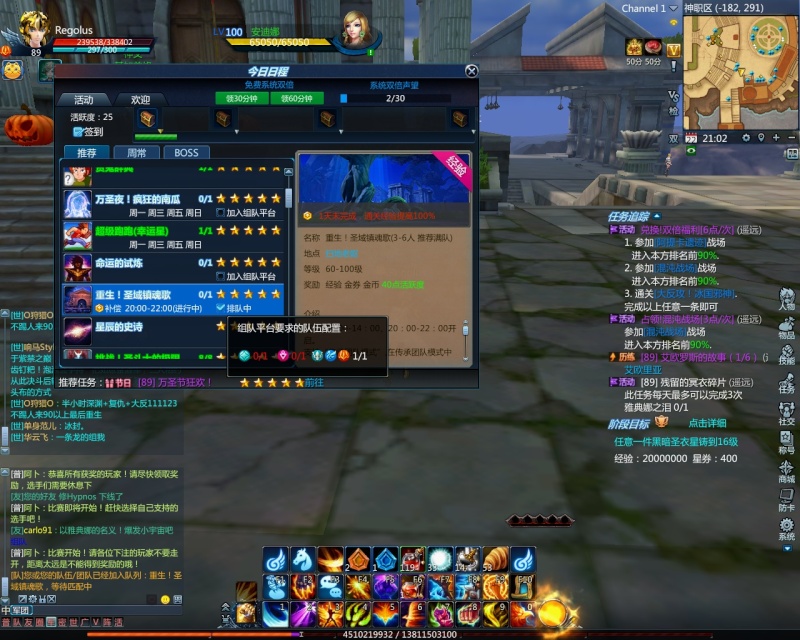 at 12:0 or 20:00 you can join requiem quest. at lv 80+ this give 1 griffon cloth part (need 90)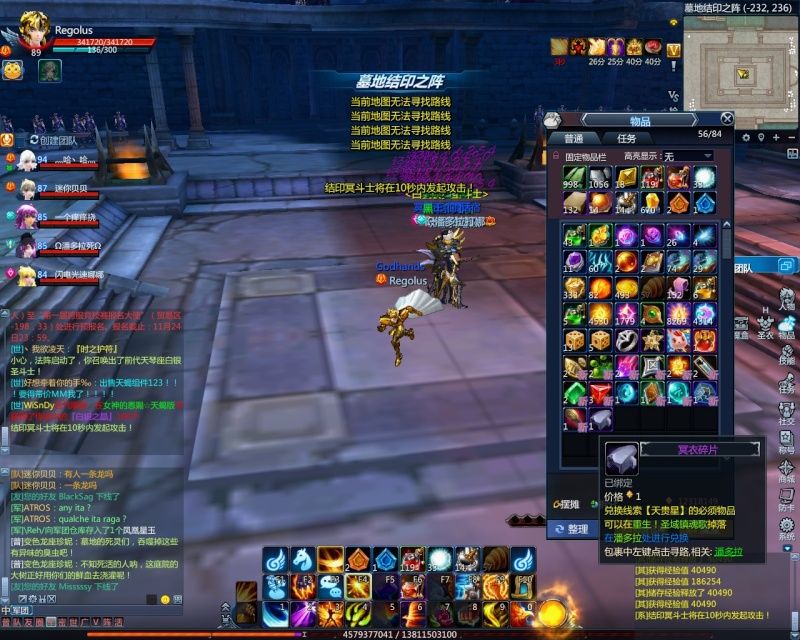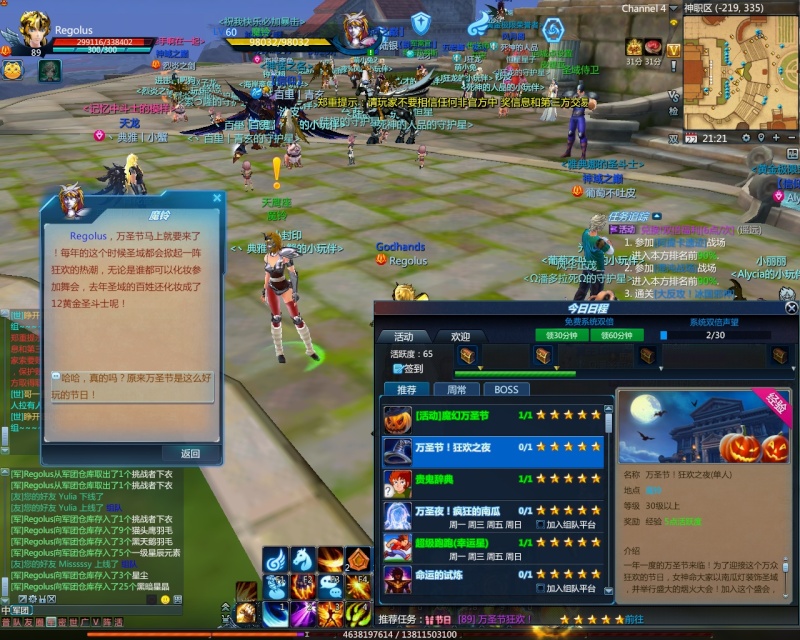 marin quest. easy to complete, can give 1 gold fragment from lv 60+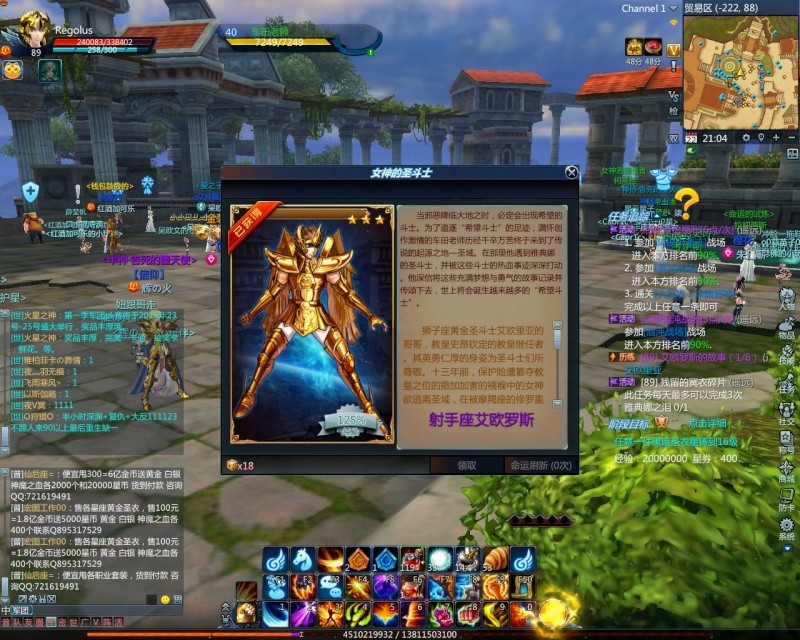 quest photobook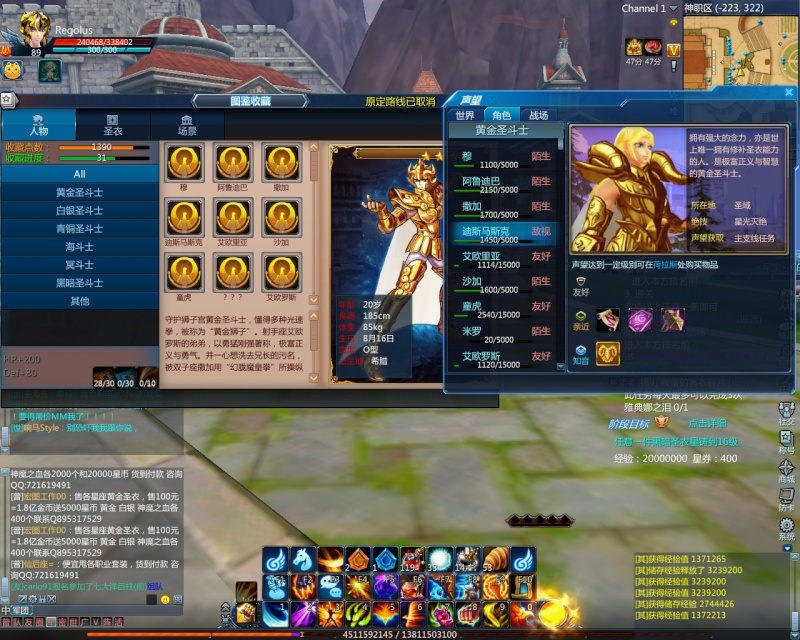 for take 200 gold saint fame,photo,
and dice.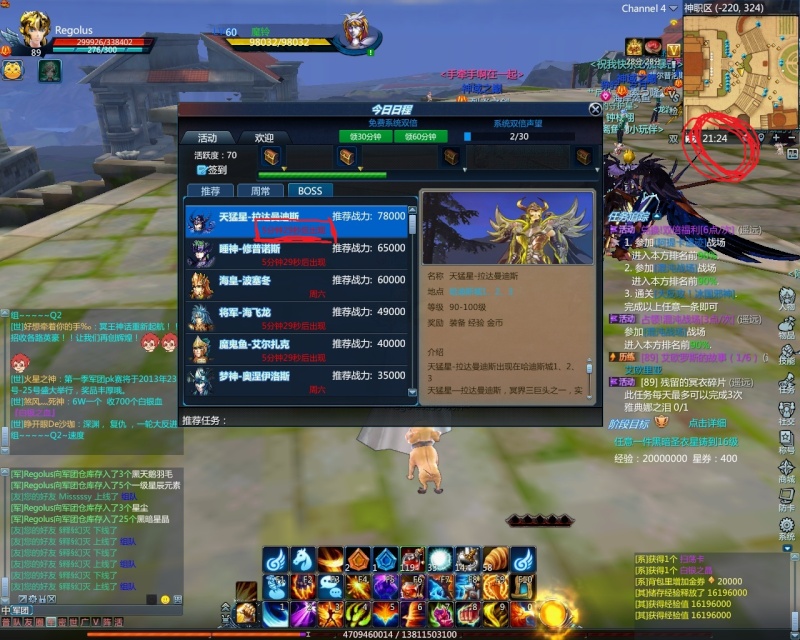 at this time boss appear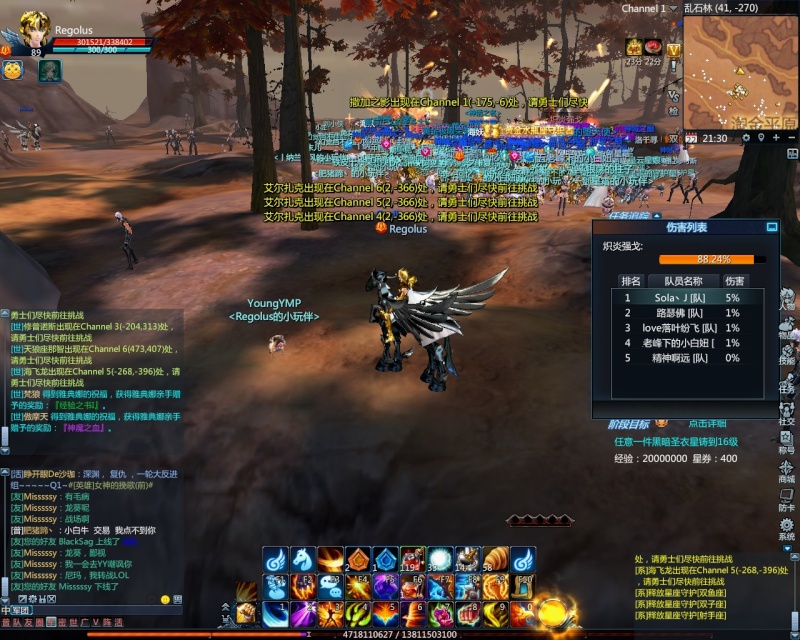 when you reach destination stay away from battle, do this solo (the 80% is the boss life)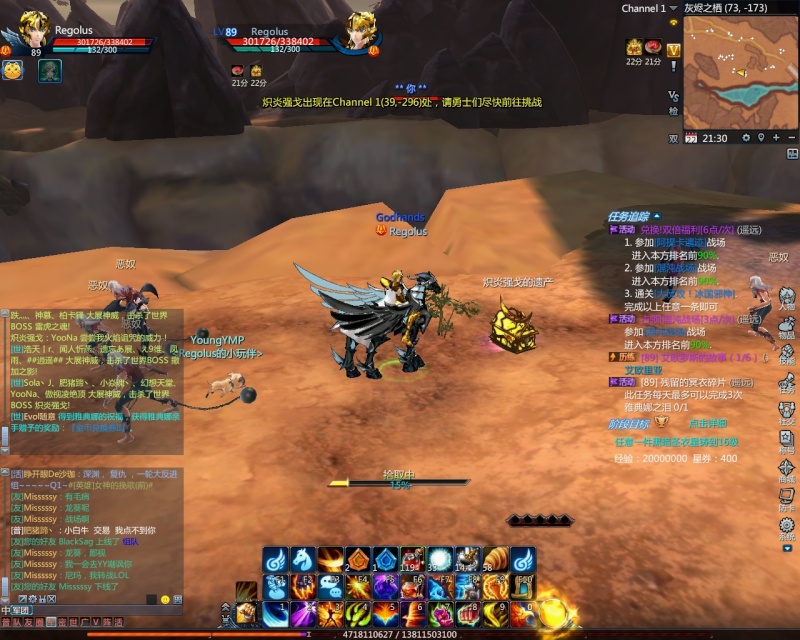 when boss die a lot of chest like this appear, you have to be fast for take one or more...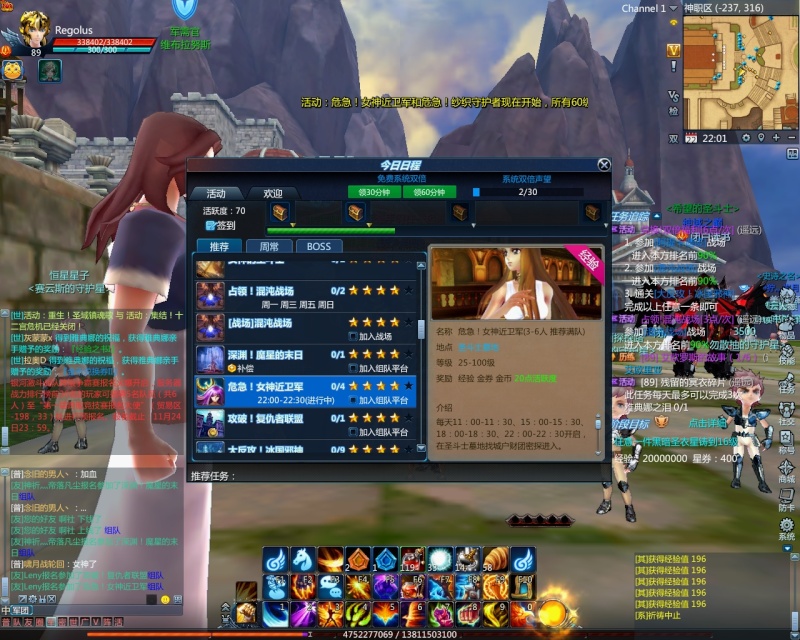 11:00,15:00,18:00,22:00 athena quest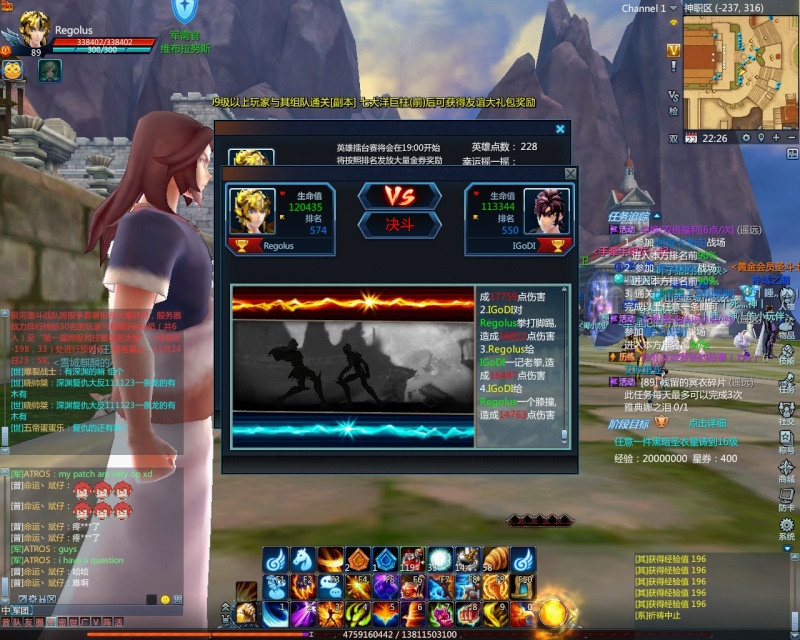 during the day you can fight other player in VS system.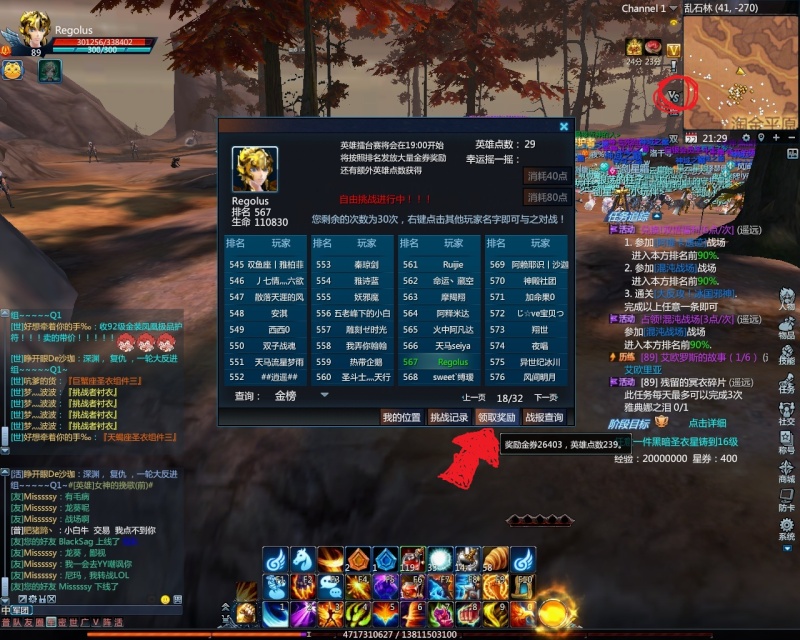 if you take a position, after the 20:00 you can claim your points and use for 40 or 80 roulette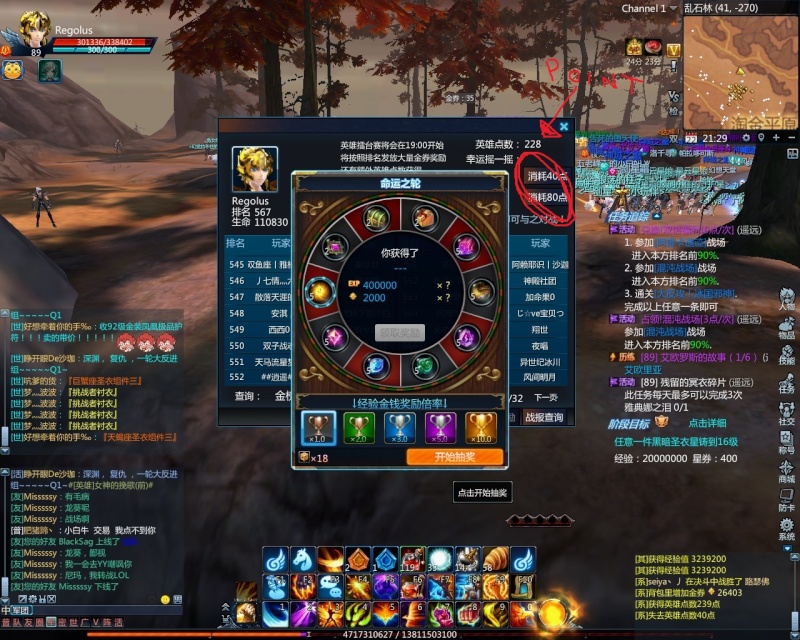 each week you have 105 (not 0) for join different quest. each quest consume some point and you cant do all.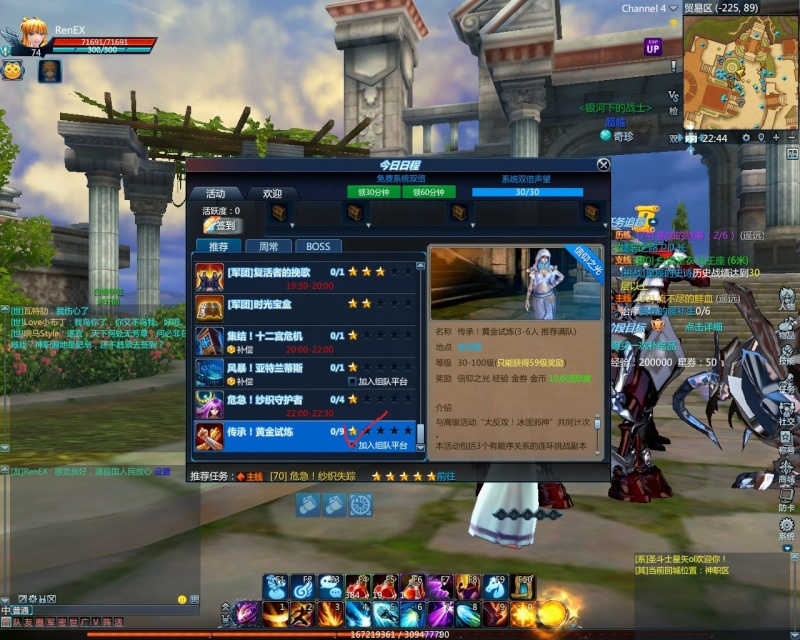 for complete 90% quest war 24vs24 or 18vs18 (change each day, you have the 0/2 up of the quest)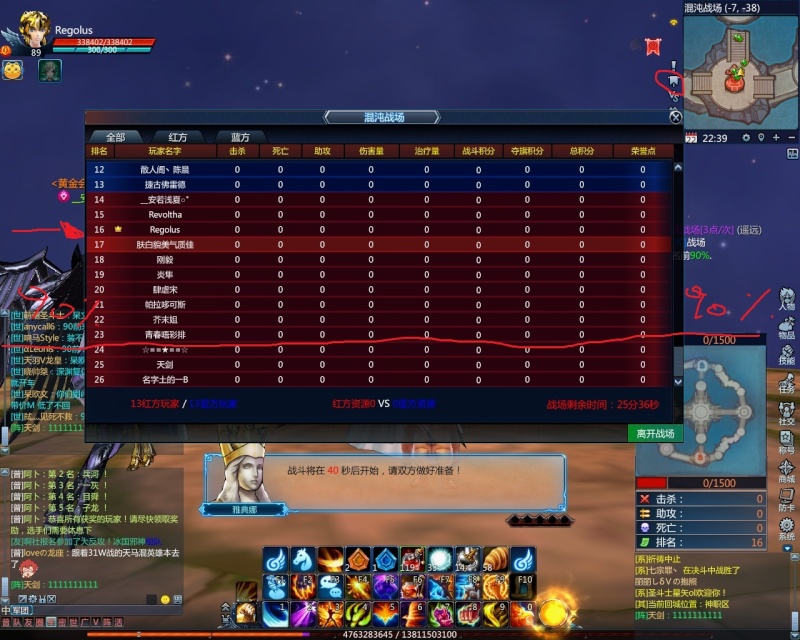 you have to join war and complete that in 3 position up from the last.after this return to npc for consign and take the second quest (0/2 )
abyss 0/1, the more important quest of the day. 1 gold fragment 100% here at lv 80+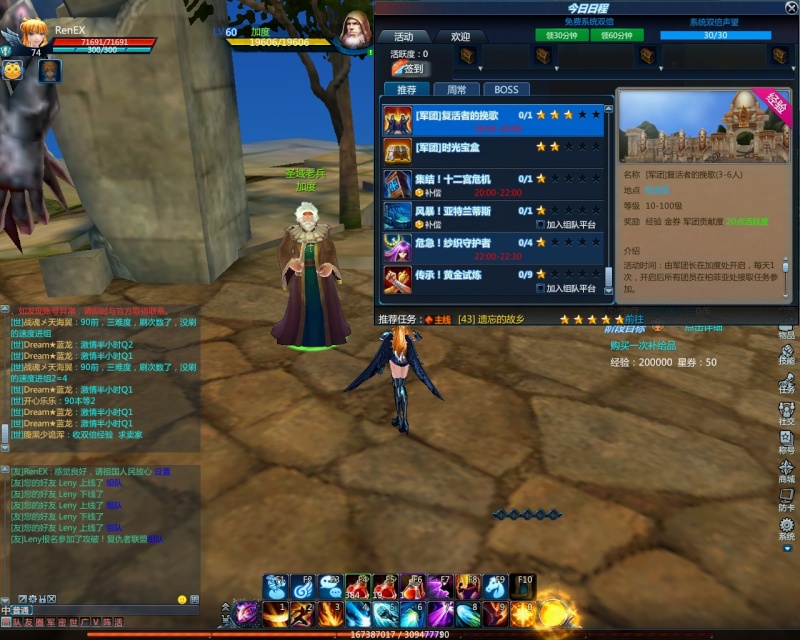 11:30,or 19:30 master,sub master or leader can activate this quest at legion base. kill 30 enemy and complete, super easy. good for guild point and money (prize at the end of time)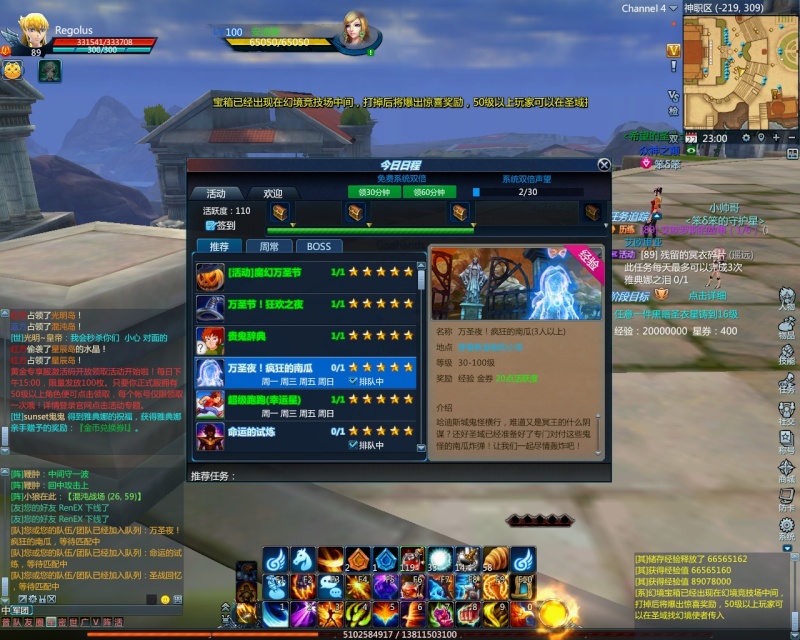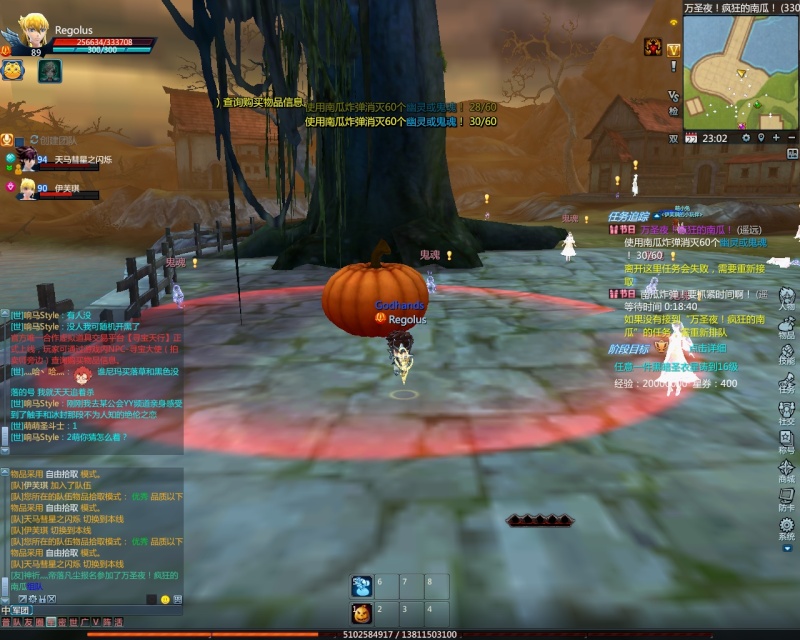 bomberman quest , just kill 60 enemy in this mini game for complete.
low lv 0/2 quest, is like a tutorial you can complete each day. really easy for each lv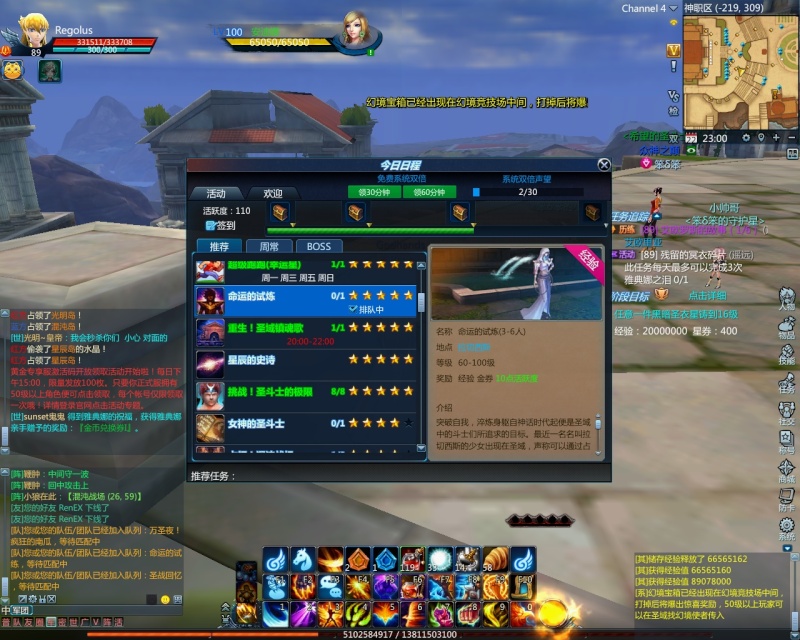 trial of destiny 0/1 quest , 3 vs boss. just kill and is complete.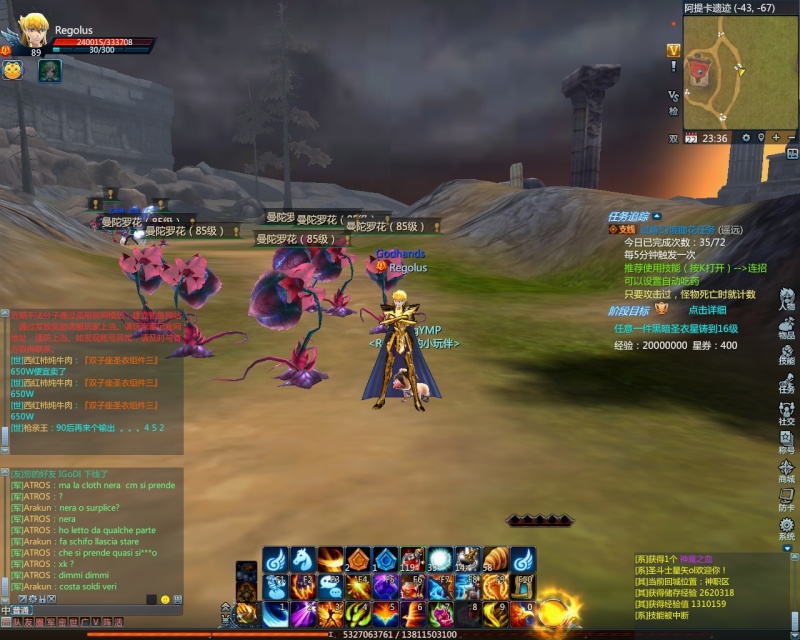 0/72 plant quest is for go afk, each 30 plant you got 1/72 = exp + money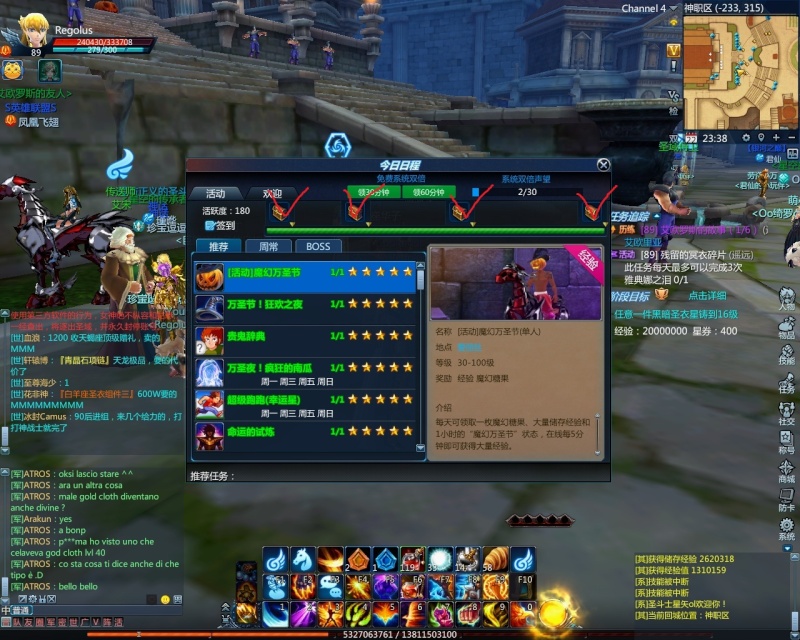 all complete, open your box and take the prize for today :)
now you can go for 0/10 like gold saint  temple or others.  next time i post weekly event guide   bye bye
P.S. sorry for bad eng, and yes im paint master :Vegetaover9000 

dolcedicocco

Black Saint





Posts

: 34


Join date

: 2013-06-27


Age

: 33


Location

: italy



10x this item to complete

can you explain more please

aymann

Athena's Saint





Posts

: 173


Join date

: 2013-10-15



Awesome guide. Thanks for detailing everything!

thitz

Black Saint





Posts

: 25


Join date

: 2013-09-20



---
Permissions in this forum:
You
cannot
reply to topics in this forum